What is Holistic Massage?
Holistic (coming from the Greek word Holos) means 'whole'.
As a holistic massage therapist I look at the person as a whole, taking the mental, physical and emotional factors in account, instead of looking only at the symptom.
The holistic approach starts at the consultation, which then guides the work I do in the massage.
The aim of a holistic massage is to help the person to heal, rather then trying to fix a problem.
---
How does a session go?
When you come to me for the first time, we will start with an initial consultation, which in general takes between 10 to 20 minutes.
Together we discuss what you need and what I can do in the session, but you can always change your mind and give feedback during the session.
After the massage we will take a few minutes for feedback and aftercare.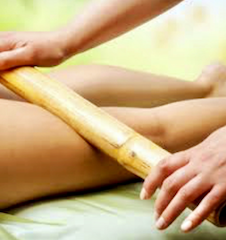 After the massage:
A massage can release toxins from the muscles and the effect can last for a couple of days.
It is a good idea to drink enough water after the massage to get rid of these toxins.
It is wise not to drink alcohol or caffeinated drinks the first 12 hours after the massage, because they subtract moisture from the body.
Because the blood pressure can drop after a massage you can feel a bit weak or tired, so it is advisable to have time for some rest after the massage (if possible).
A few days after the massage I will send you a message as part of the aftercare to ask you how you have been since the massage and to check if there are some side effects.
Where do I massage?
My massage practice is in Marton, CV23 Warwickshire, near Leamington Spa,Rugby, Coventry and Southam.
Sometimes I massage at Meridian School for Massage and Bodywork at the Shirley Centre in Shirley, Birmingham.
I also massage on location. Then the mobile tariff will count, see the price list.
For massage of the hands or feet I will bring my own towels and pillows and carry out the massage with you seated.
or a normal massage I will bring my own massage table, towels and pillows, so I will need enough space to put it up and be able to walk around it (the massage table is the size of a door).
Why come to me?
I am a warm, open and non-judgemental person.
My massage is personal and caring and I take the time to follow what your body needs.
By helping the body to relax, giving the muscles and the mind what they need, I create a possibility where your body can heal itself.


---
Contra indications / when massage is not possible:
I would love to massage anyone who wants to, but there are a few total contra indications for a massage. This is to protect you and to protect myself too.
To avoid disappointment I will mention the most common total contra indications:
Deep Vein Thrombosis in the first half year. After that after permission GP.
Unmedicated High blood pressure (unless written permission from GP)
Meningitis
Brain hemorrhage
Brain tumor
Stroke; for the first half year after the stroke, after that in the first year with doctor's letter regarding advisability of massage.
TIA (Transient Ischemic Attack); Only after medical advice.
Unstable Angina
Flu in the first week, Cold depending on how severe, first days (contagious)
Pneumonia in the acute phase
Pregnancy in the first 12 weeks
Acute rheumatoid arthritis
Scabies
ead lice
People with the following health issues are considered high risk – and may possibly need a referral from their GP before coming for a massage:
Those shielding vulnerable family members, front-line NHS staff & carers
Anyone currently receiving treatment for cancer, any serious lung condition, anyone recently post-operative
Experiencing severe post Covid-19 circulatory complications – DVT (Deep Vein Thrombosis), micro-embolisms, and other cardio vascular complications.
Aged 70 years or older
Pregnancy
Mild heart & respiratory conditions – and supressed immune systems
Diabetes
BMI over 39
Anyone who has been in contact with someone with Covid-19
For a more comprehensive list, go to: www.nhs.uk/conditions/coronavirus-covid-19/people-at-higher-risk